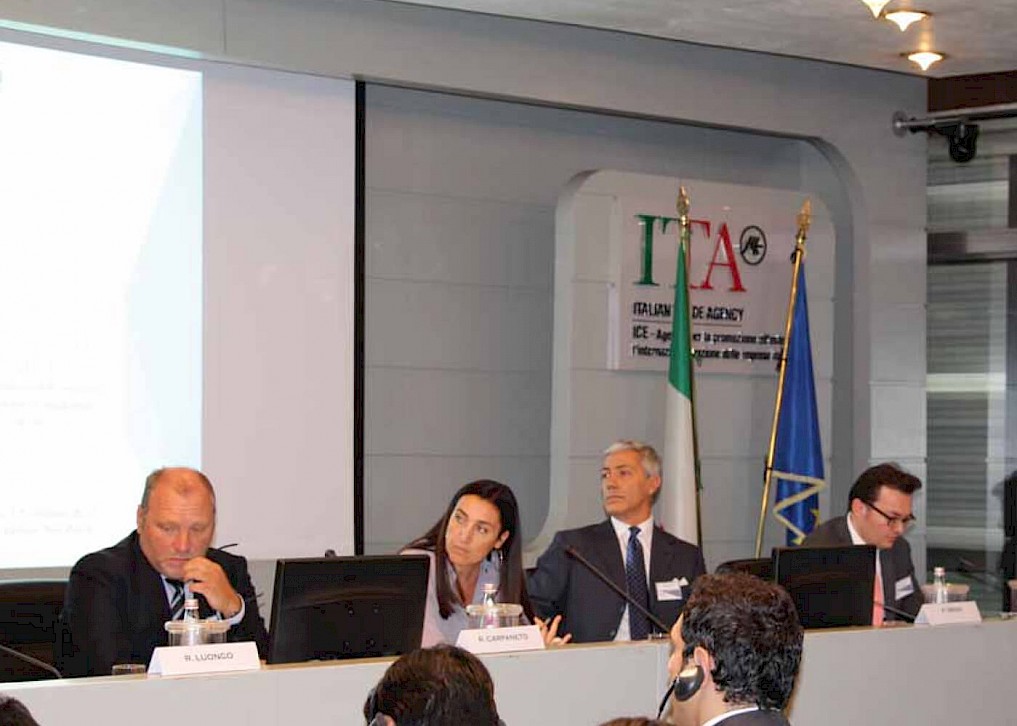 30 participants, over 20 institutions intervened, 12 countries represented by the diplomatic corps: these are the numbers of the Presentation of the I Report on the presence of engineering companies on the international scene developed by the OICE, which was held in Rome on 4 November at the ICE venue.
After the introduction of the OICE President Patrizia Lotti and of the General Director of the ICE, Roberto Luongo, the Vice-President OICE Alfredo Ingletti and Giuseppe Pedeliento of the University of Bergamo present the Report.
Aires Ingegneria, next to primary Italian engineering and architecture firms, namely D'Appolonia, Politecnica and IRD Engineering, is among the guests invited to testify how even small companies are able to compete on international markets, thanks also specific skills in specific sectors (in particular for Aires Ingegneria in the field of Seismic Engineering and Seismic Vulnerability Assessment of existing buildings).
In particular, the engineer Gianfranco Laezza tells about the Bhutan experience of the Joint Venture formed by AIRES Ingegneria and ALL Ingegneria (Ancona).